Township Auditorium | Columbia, South Carolina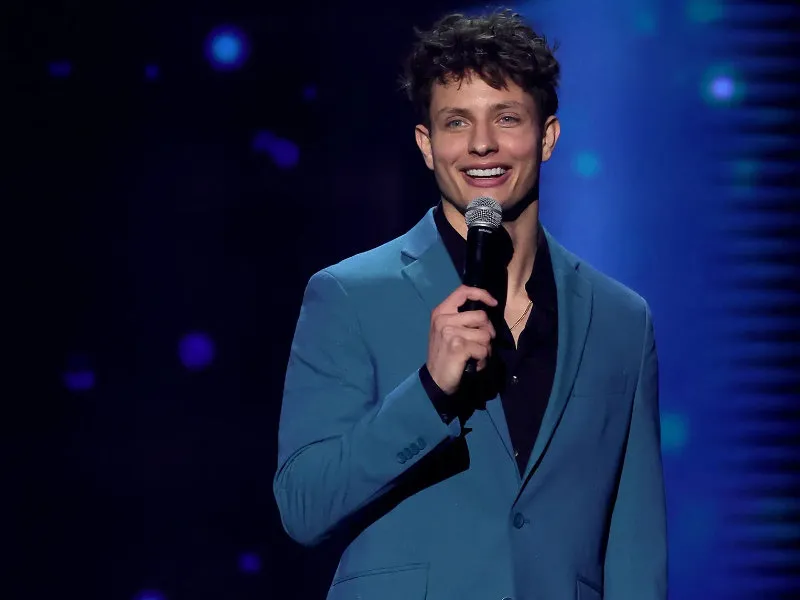 If there's only one comedy tour that you get yourself to, it has to be Matt Rife's "PROBLEMATTIC WORLD TOUR" and you've come to the best place to secure your spot for the show at the Township Auditorium on Friday, December 8th, 2023. This is Rife's biggest tour to date, and he's pulling out all the stops for this one. It comes complete with his legendary stage presence, out-of-this-world comedic timing, and some of the funniest stuff you've ever heard. Something like this doesn't come around regularly, and when it does, tickets sell out quickly, so don't miss out on this opportunity to grab your tickets right here and now. Even our stocks have limits, so stop wasting time and click the "GET TICKETS" button, which will take you through a secure and simple check-out process. Trust us, it will be the best night of your life!!!
Unless you've been living under a rock, you've probably already heard about Matt Rife and his brand-new tour. It's already been doing the rounds on social media and features one of the funniest promotional videos around. There's a back-and-forth between Matt Rife and Aston Kutcher, who pops out of a magical lamp. Check it out down below!!!
Matt Rife's material has gone viral, and he has amassed over 13 million followers and over 2 billion views on TikTok, as well as over 4 million followers on Instagram. His outstanding work has made him one of the most buzzed-about comedians, and now arenas all over the world are preparing to host his most extensive tour yet.
Judging by the fans reactions and the fact that the tour has been selling out across the board, it's pretty clear that people really want to check him out, but that shouldn't come as any surprise at all. The dude has an insane ability to make people laugh, which comes from his unique blend of funny daily observations, relatable storytelling, and finely tuned comedic timing.
Rife began his professional life at the tender age of fifteen. Soon he was opening for comic greats like DeRay Davis and Dane Cook, and he was a household name. Despite being one of the youngest cast members of the ensemble, he effortlessly held his own on Nick Canon's Wild N' Out improv show in 2016, after years of doing the circuit and remaining on the grind.
From then on, his star blew up, and he started making appearances on popular sitcoms such as "Brooklyn Nine Nine" and "Fresh Off the Boat," as well as the NBC competition series "Bring the Funny." He's also already released two out-of-this-world "Only Fans" (2021) and "Matthew Steven Rife" (2023) specials, and he plays a paranormal investigator in the YouTube series "Overnight."
With such a large fan base, it's no surprise that his shows are consistently selling out, so if you want to be a part of the funniest tour ever, you should buy your tickets right now. You can get them quickly, easily, and safely from us, but you should act quickly since eventually we will also sell out. This is your chance, so act fast.