Township Auditorium | Columbia, South Carolina
You absolutely cannot afford to miss this insanely awesome show at Township Auditorium on Sunday, August 20, 2023. His material is brilliantly hilarious, and whenever he performs live, he always delivers. His fans adore his charisma and wit, and they find themselves constantly surprised by the freshness and originality of his thoughts. Bringing "the humor" to timely issues, you can rest assured that his performance will not disappoint. However, you should act quickly if you want to secure your spot, as they are selling out quickly. So what are you waiting for? That "Get Tickets" button is just waiting to be clicked.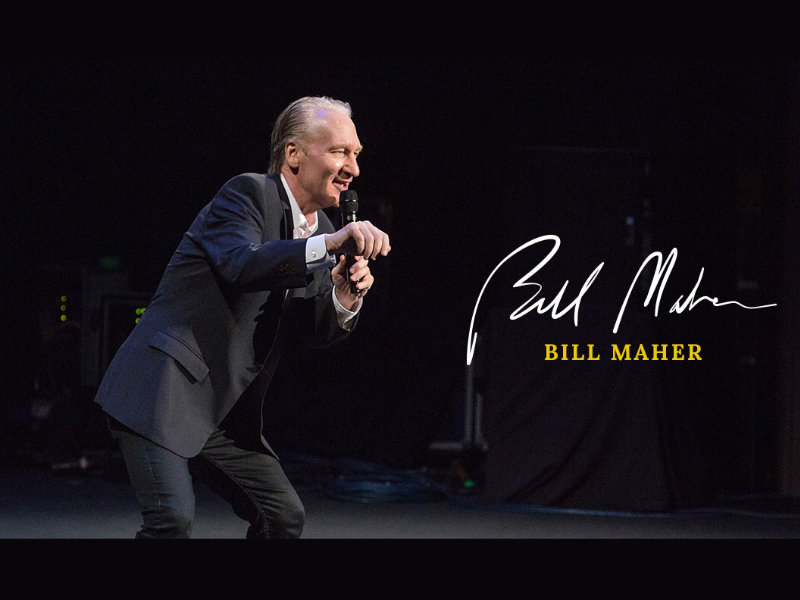 Political satire and sociopolitical analysis are two of Maher's best-known specialties. He has been critical of the government, the church, and the press. He has done a lot. In 2008, the film Religulous, based on his skepticism of religion, was released, and he has supported animal rights since 1997 as a member of Project Reason's advisory board. In addition, he also served on PETA's board of directors. Maher supports marijuana legalization and serves on NORML's advisory board.
In 2005, he was ranked the 38th best stand-up comedian of all time by Comedy Central. A star on the Hollywood Walk of Fame was dedicated to him in 2010. Bill was honored with a Primetime Emmy for his work as executive producer for Vice in 2014.
In addition to his work as a TV host, he is also the author of several best-sellers, including True Story: A Novel, When You Ride Alone, You Ride with Bin Laden, and New Rules: Polite Musings from a Timid Observer. Also, you can often spot Bill Maher in cameo roles as himself in movies and TV shows. A few of the movies and TV shows in which he has appeared that stand out are Iron Man 3, The Interview, House of Cards, Blackish, and The Good Wife.
Not much else needs to be said. This man has done it all, and now he's presenting himself to you live on stage. Expect an absolute cracker of a show. To guarantee you place at this highly amusing show, just click the "Get Tickets" button and follow the prompts.